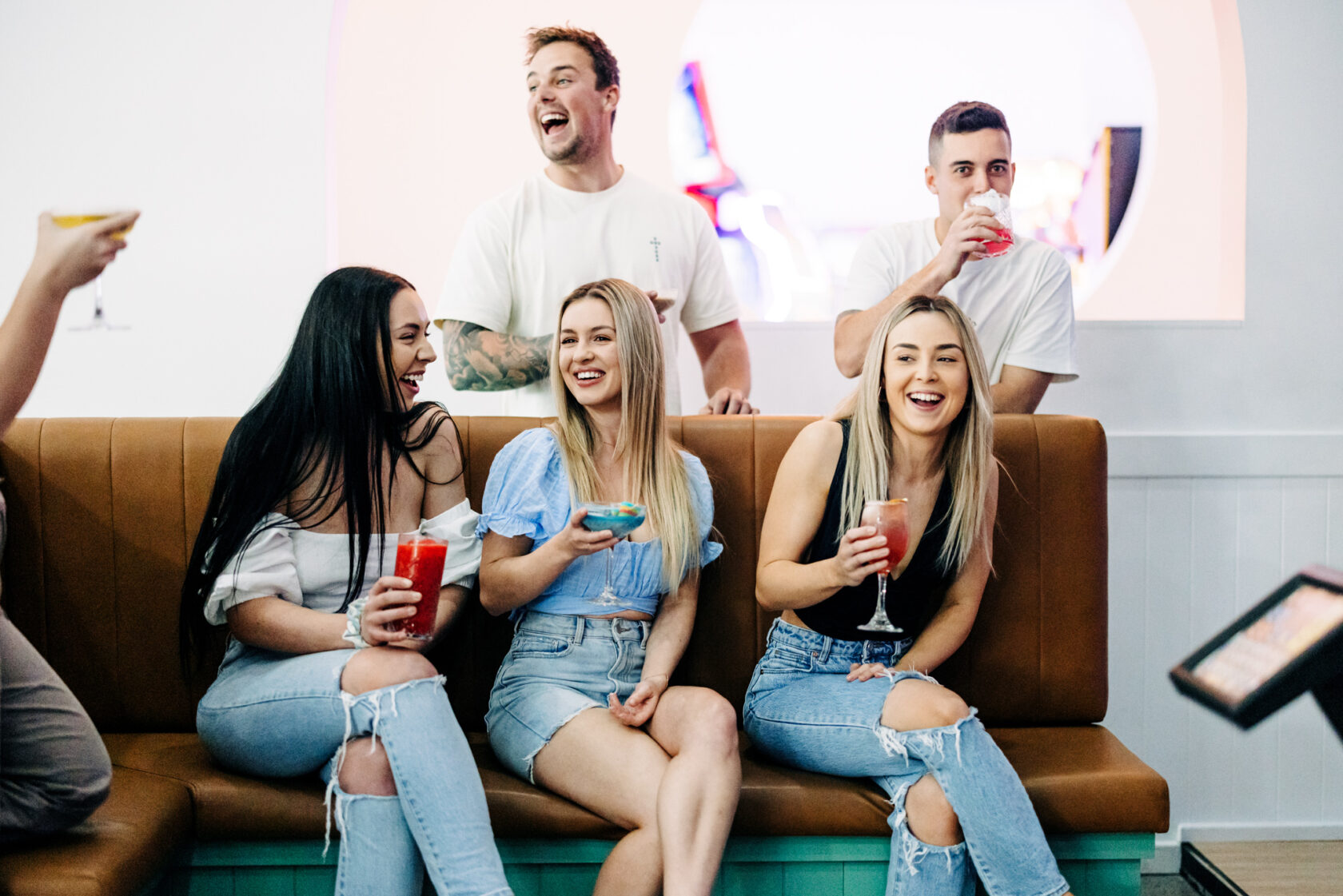 friends, food & good times
Events and parties
No more lame parties! Is it your birthday? Engagement? Hens? Bucks? Workplace? Or just want a dang good time with your friends? We have everything you need right here to make you a party-throwing legend. Let your hair down, it's time to party. (Minimum of 10 people)
Regular Packages
1 game of tenpin bowling
18 holes of mini golf
Pizzas and fries served to the lanes
Get this party started 59pp
1 game of tenpin bowling
18 holes of mini golf or half an hour arcade play (on select games)
Canapés (2 cold & 1 hot)
Platters of hot chips
Options for bar tab available
Don't make me choose 99pp
1 game of tenpin bowling
18 holes of mini golf
$10 Arcade game card (on select games)
2 hour drinks package (house wine/beer/soft drink)
Canapés (2 cold & 2 hot)
Platters of hot chips
Winner winner drinks and dinner 85pp
1 game of tenpin bowling
$10 Arcade game card (on select games)
2 hour drinks package (house wine/beer/soft drink)
Antipasti/Starters to share
Main meal per person served to your event's table in Charlies
(Selected from the Charlies menu – excluding classics)
Optional extras
VR Arena (6 player – 3 games) 95.0
VR Car experience (6 per car – 3 rides) 50.0
Function space available on request (except December, numbers dependent).
Terms and conditions
All event packages except 'Winner Winner' require a minimum of 15 people. 'Winner Winner' package caters to a minimum of 8 and a maximum of 14 people. $250 deposit per event – Refundable up to 30 days prior. Final payment due 5pm – 48hrs before event date. Missed payment results in cancellation & loss of deposit. Bowling booking times are held for 15mins then opened to the public. Management reserves all rights.