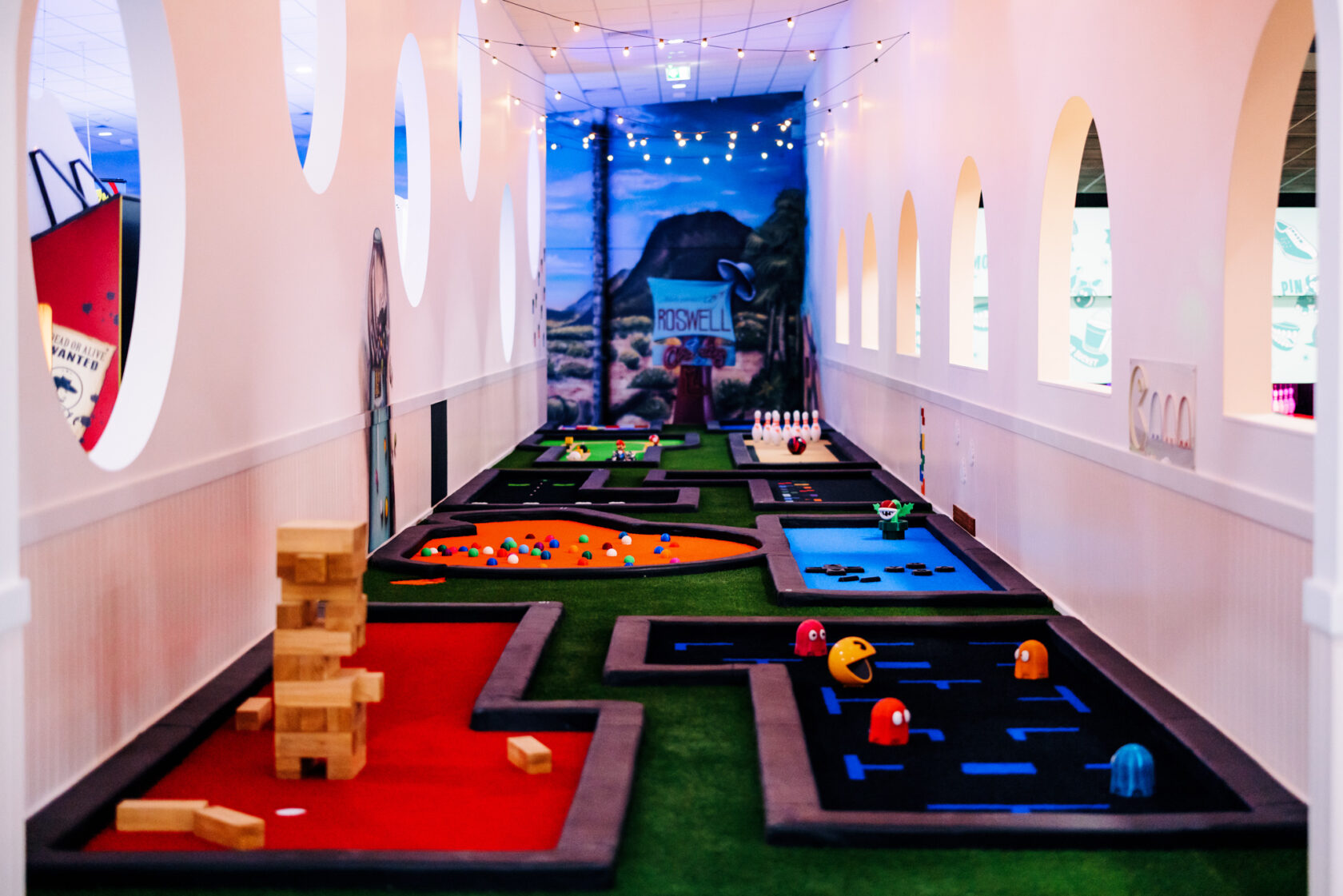 Putt-putt with Pals at our 18 Hole Mini-Golf
Mini golf – the quintessential recreational sport that brings out the inner child in all of us. It's a delightful blend of skill, fun, and the occasional tricky obstacle. If you're ready to embark on an 18-hole journey through a world of mini-golf wonder, look no further! Welcome to our Mini Golf Paradise, where the thrill of sinking that perfect putt awaits you.
Head under the arch, drink in hand, and tackle 18 holes of fun! Our arcades and desert themed course is sure to delight. Pacman, Space Invaders, Air Hockey, UFO's and more! Keep an eye out for snakes and creepy crawlies too…
Putt-Putt Is Just the Beginning
Our Rutherford location isn't just about one game; it's a complete entertainment haven. With a lively atmosphere, delicious food and beverages, arcades, virtual reality and more to keep you entertained, you'll be having a blast even when you're not on the lanes.
Planning a birthday party, corporate gathering, or a special event? Our Mini Golf Paradise is a fantastic venue choice. We offer plenty of packages to make your celebration a hole-in-one success.
Mini-Golf Pricing
Adults $17
Kids $16
Family $58
Take a Sneaky Peak Inside