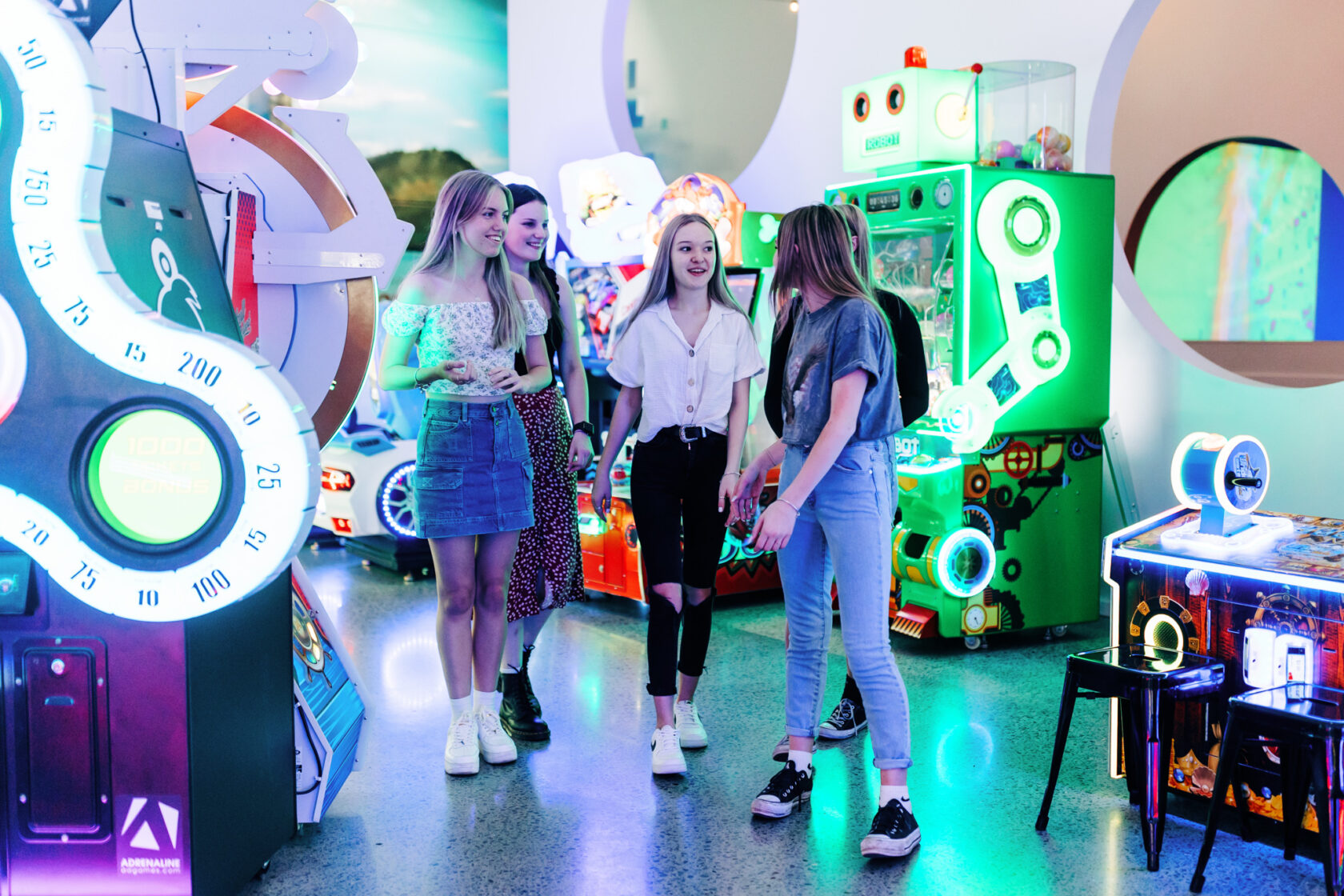 The Arcades
Unleash Your Inner Gamer at Rutherford's Ultimate Arcades Destination! Step into a gaming paradise at Dullboy's Social Co. Rutherford. From classic favourites to cutting-edge attractions, virtual reality and more, our arcades offer a gaming experience like no other.
Relive the glory days of gaming with our collection of classic arcade games. Challenge your friends to a Pac-Man showdown, prove your pinball prowess, or test your reflexes with timeless classics that have stood the test of time.
We are not playing around when it comes to playing around. Burn some rubber while throwing a red shell at Luigi or finally nail that 10,000 point hole in Ice Ball. From 6 player stand up battles in our Virtual Reality arena to virtual reality spaceship rollercoasters and F1 car simulators at full throttle we have it all! Feeling peckish after? Head over to Charlie's diner for the perfect post-game feed. Level up your fun today!
Gaming is just the Beginning
Our Rutherford location isn't just about one game; it's a complete entertainment haven. With a lively atmosphere, delicious food and beverages, mini-golf, ten-pin bowling and more to keep you entertained, you'll be having a blast even when you're not on the games.
Planning a birthday party, corporate gathering, or a special event? Our arcades and virtual reality arena are a fantastic venue choice. We offer plenty of packages to make your celebration a hole-in-one success.
Take a Sneaky Peak Inside